Welcome to Royal Kingdom International Ministries, "God's Mission to the World." We are a world-wide Christian organization serving the Lord Jesus Christ across the globe in sharing the love of God through evangelism, charity, empowerment, and restoration.
Our ministry has been called to the task of spreading the Gospel message throughout the world and serving those suffering and in need. As His disciples, our goal is to spread the light of Christ, to deliver His message of love, peace and hope, and to make known the glorious majesty of His Kingdom. We spread the Word of God by helping pastors, lay people, missionaries, and youth in their apostolic work, training them to serve God and His people.
Are missionary efforts include missions to Philippines, Indonesia, Singapore, South Korea, Thailand, Cambodia, Vietnam, China,    Malaysia, Liberia, Kenya, Morocco, Spain, Egypt and Israel. Our Liberian outreach is a  prime example of our work. Liberia, torn by civil war and devastated by poverty, hunger, and unemployment.
Royal Kingdom International Ministries is working in Liberia to encourage spiritual recovery; to aid in rebuilding communities by building a school, orphanage, church and clinic; and to strengthen the country's ties to the U.S. We know that with God's grace, Liberia can have a bright and prosperous future.
Jesus always had time for the youngest among us, and we believe that the future of any community lies with its children. That is why our ministry places a special emphasis on serving youth, feeding and clothing children in need. We truly have a heartfelt compassion in reaching and helping God's precious children.
Royal Kingdom International Ministries will help serve God's people by providing strategic planning and team building services, as well as extensive training for missionary work.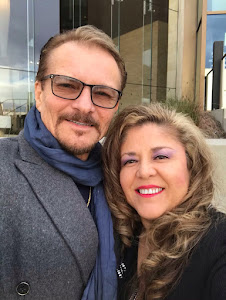 By helping missionaries and other Christian organizations to build leadership, develop team culture, create strategies and plans for action and growth, and monitor progress we help to strengthen the world-wide Christian network.
We equip individuals and organizations with the tools they need to be empowered to fulfill divine destiny to restore their families and communities. We invite you to join in this important work of God today!
In God's Love,



Paul & Julia Romero-Bond
Royal Kingdom International Ministries
Phone: 714.264.1607
Email: paul4appointments@gmail.com